Welcome to: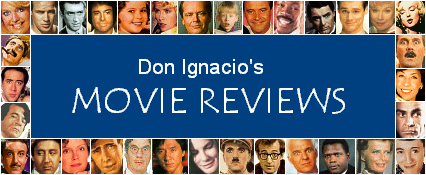 Movie reviews on site: 801
Welcome to Don Ignacio's Movie Reviews, practically the greatest movie review site on the web (or at least I like to think so.) Be sure to visit the rating scale. I hope you enjoy this site and come back!
---UPDATE, NOVEMBER 9, 2003---
I will no longer be updating Don Ignacio's Movie Reviews due to an extreme lack of interest. However, if you miss my extremely talented writing skills and my astute observations about art (HAH!), I urge you to stroll on over onto my brand new online project:
(Be honest ... there are too many movie review web sites out there anyway, but there are relatively few decent music review web sites. And there's my shot at it.)
These reviews are longer and more well thought out. Also, everytime you flip to a new page, you won't be bombarded with insane pop-up ads (because that site is 100 percent paid for my ME). Also, the site is interactive, so all you flames out there (you know who you are) can complain about me utilizing a completely new set-up. Thanksalotta!
-----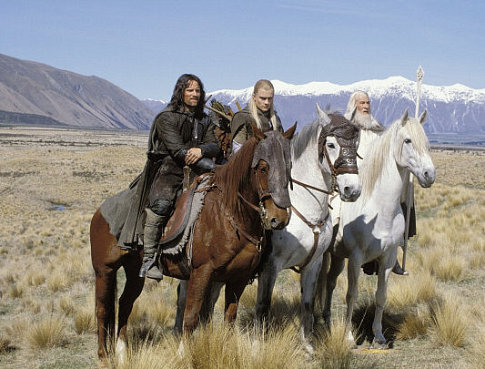 Um, yeah... We've decided to ditch this fantasy-adventure nonsense and start us a western.
Don Ignacio's Score: A+
-----
Don Ignacio's Score: A+
-----
Don Ignacio's Score: A
-----
Don Ignacio's Score: A+
-----
Don Ignacio's Score: A+
-----
Don Ignacio's Score: A+
-----
Don Ignacio's Score: B+
-----
Also added recently:
If you have any questions, comments, or complaints please address them here.
Hey! Sign my guestbook, or be a loser!

Now there are movie posters available from awall.com!
All reviews on this site are Copyright (C) 2000 - 2002 by Michael C. Lawrence. All Rights Reserved.