What About BOb?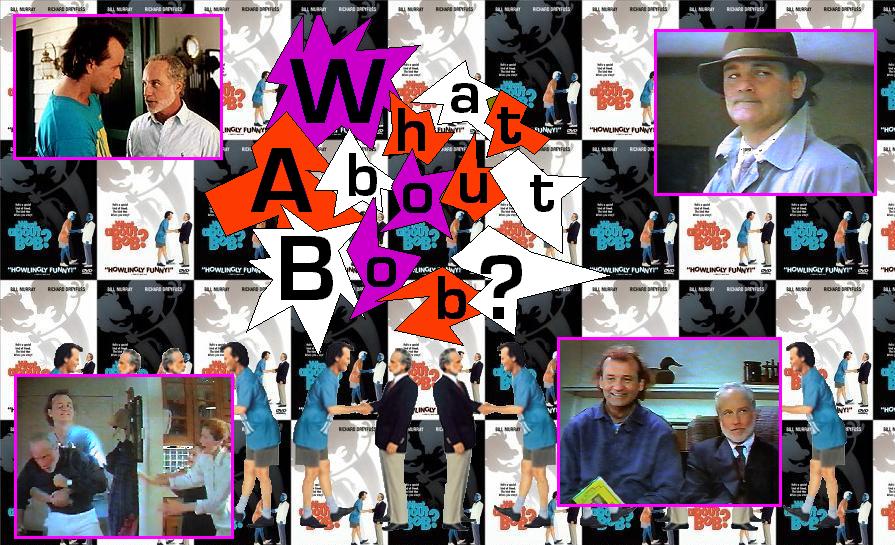 Don Ignacio Clazzek
Week of October 14 - October 20, 2001
This is favorite comedy of all time! Do you know what's so strange about it? I have no idea why.
I mean, of all the comedies out there, why is "What About Bob?" my favorite? I have to acknowledge that other comedies such as The Marx Brother's "A Night at the Opera," Billy Wilder's "Some Like it Hot," and Sydney Pollackís "Tootsie" are indeed BETTER comedies. So why do I turn to Frank Oz's "What About Bob?" released in 1991?
Perhaps it's because, with a most notable exception of John Cleese's classic comedy series "Fawlty Towers," this is the only piece of entertainment that I can watch over and over again without actually getting sick of it. What's even stranger is that every time I watch it to this day, I still find it hilarious!
This movie is critically acclaimed to a minor level and it didn't even gain much popularity. However, you have to note the fact that I've seen it multiple times (try 50) and I still like it! This might suggest the critics and fans were missing something the first time through (watch it again, if you've seen it all ready!)
"What About Bob?" has a really great actors for one thing. Bill Murray plays the lovable Bob Wiley, a psychological wonder with about every type of phobia in the book. Richard Dreyfuss plays Dr. Leo Marvin, Bob Wiley's egocentric psychiatrist who recently wrote a best-selling book. Julie Hagerty of "Airplane!" fame plays Faye Marvin, a kind, sweet-natured wife of a psychiatrist. These established comedians fit into these roles perfectly and play it to its highest potential!
This movie is about Bob Wiley, who I have earlier described to have every phobia known to mankind, who goes to his first psychological therapy session with Dr. Leo Marvin. Bob hits it off really well! He is disappointed, however, to find that the doctor is going on vacation for a month. So, Bob finds out where Dr. Marvin is vacationing and meets his family. Unfortunately for Dr. Marvin, his family really attaches to this neurotic patient. Wait a second! Why should it be unfortunate? Well, Dr. Marvinís family seems to start preferring Bob over himself! So, Dr. Marvin tries everything in the book to make him go home, but "he's like human crazy glue!" This gradually starts bringing this world renown psychiatrist down to the funny farm.
The script is really great too! There are loads of laughs to be had --- even the 50th time through! Again, of all the comedies I have to choose from, I like this one the best. I really doubt that there anybody else will feel quite the same way I feel about it but if you haven't seen it once, at least, go see it! NOW!!!
FINAL VERDICT: A+
What else can I say about my favorite comedy of all time?
Movie reviewed by Michael Lawrence
____________________________________________________________________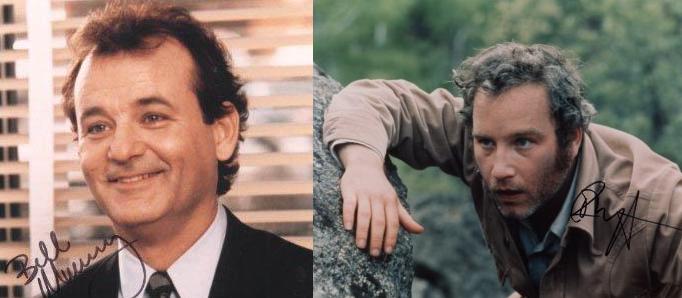 History:
Released: May 17, 1991
Domestic Gross: $63,708,000
_____________________________________________
Full Cast:
Bill Murray, Richard Dreyfuss, Julie Hagerty, Charlie Korsmo, Kathryn Erbe, Tom Aldredge, Susal Willis, Roger Bowen, Fran Brill, Brian Reddy, Stuart Rudin, Cortez Nance Jr., Barbara Andres, Lori Tan Chinn, Doris Belack, Melinda Mullins
Directed by:
The Wonderful World of Frank Oz (AKA Yooooda)
____________________________________________________________________
1991 comedy
Rated PG.
____________________________________________________________________
Don Ignacio's score: A+
Return to "W" Movies
All reviews on this site are Copyright (C) 2000 - 2001 by Michael C. Lawrence. All Rights Reserved.