The Pink Panther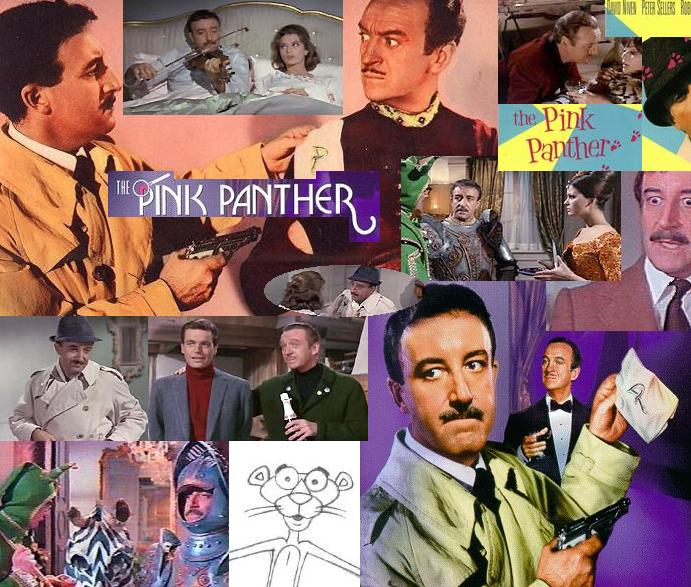 Don Ignacio Clazzek
Week of November 11 - November 17, 2001
Henry Mancini taps his baton on the podium and the jazz band begins to play...
Meet Inspector Jacques Clouseau, played marvelously by Peter Sellers. He is the most bumbling detective of all Europe and attempts to figure out who stole the precious Pink Panther (a diamond with the image of a panther inside). However, Inspector Jacques Clouseau is always a step behind the thief --- who may just be right under his nose!
This role was the key to Peter Sellers's popularity and success. The popularity of this film resulted in seven sequels, four of which starred Peter Sellers himself and they fended quite well at the box office! Peter Sellers was not even director Blake Edward's first choice for the role; he wanted Peter Ustinov who is probably most famous for his film portrayals of Agatha Christie's Hercule Poirot.
This movie is funny enough to make you scream (almost). Although there are no one-liners, Peter Sellers most riotous performance makes this film so hilarious! After seeing this movie, do not forget to see "A Shot in the Dark" (the first Pink Panther sequel) where Sellers's performance actually improves.
The remaining cast support Sellers wonderfully. Most importantly of all, however is David Niven, who plays the jewel thief that Sellers seems to suspect the least. Niven plays his role with class and style. Capucine, Robert Wagner, and Claudia Cardinale also do a fine job.
What an excellent musical score! If there was a top 100 list for the best soundtrack in movies, The Pink Panther ought to rank quite high. Even if the comedic material within this movie was not passable, watching this movie for the soundtrack is alone worth the rental price. The music is quite jazzy and I do not even like jazz, yet I practically worship the soundtrack.
Most of the sequels were done quite well too. "A Shot in the Dark" is generally considered the best of the series. "The Pink Panther" is of course the second best (if not the best). I am going to award the quite hilarious "The Pink Panther Strikes Again" released in 1976 the third best of the series. It looks like, yet, another Pink Panther flick may be on the way which could star Mike Myers.
I have one closing comment: Get your filthy hands off my asp.
FINAL VERDICT: A
If you are looking for classic comedy, watch "The Pink Panther." If it is not one of the greatest comedies in film history, you cannot argue with the fact that it is, indeed, one of the most influential by launching seven sequels (to date) and the popularity of Peter Sellers.
Movie reviewed by Michael Lawrence
____________________________________________________________________
History:
Released: March 20, 1964
Academy Awards Nominations: Best Musical Score
_____________________________________________
Full Cast:
Peter Sellers, David Niven, Robert Wagner, Capucine, Claudia Cardinale, Brenda de Banzie, Fran Jeffries, Colin Gordon, John Le Mesurier, James Lanphier
Directed by:
Blake Edwards
____________________________________________________________________
1964 comedy
Not Rated.
____________________________________________________________________
Don Ignacio's score: A
Return to "P" Movies
All reviews on this site are Copyright (C) 2000 - 2001 by Michael C. Lawrence. All Rights Reserved.