Don Ignacio pays tribute to:
John Goodman
(June 20, 1952- )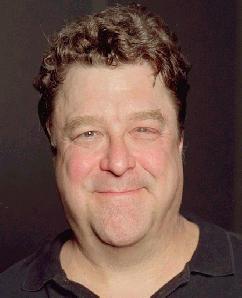 John Goodman is a talented comedian who actually started as a college football player whose career was cut short due to an injury. Thus, he pursued a college degree in drama at Southwestern Missouri State University. His acting debut was in an off-Broadway production of "A Midsummer Night's Dream." Afterward, he starred in several Broadway productions including "Loose Ends," "Big River," and "Huckleberry Finn." At first, Goodman played insignificant roles in such films as Eddie Macon's Run (1983), The Revenge of the Nerds (1984), and Maria's Lovers (1985), but then progressed to starring roles such as in the offbeat comedies True Stories (1986) and the Coen Brother's Raising Arizona (1987). Goodman proves he does well in non-comedies as well such as Sea of Love (1989), Always (1989), and portraying Babe Ruth in The Babe (1992). Some of Goodman's significant roles include Charlie Meadows in Barton Fink (1991), Fred Flintstone in The Flintstones (1994) and Mitch Mitchell in the remake of A Streetcar Named Desire (1995). Goodman is probably most fondly remembered starring opposite Rosanne Barr in the long running sitcom, Rosanne.
Films Starring John Goodman on Don Ignacio's Movie Reviews:
Revenge of the Nerds, the (1984)
We're Back! A Dinosaur's Story (1993) (voc)
O Brother Where Art Thou? (2000)
___________________________________________________
Biography by Michael Lawrence
All reviews on this site are Copyright (C) 2000 - 2001 by Michael C. Lawrence. All Rights Reserved.