Don Ignacio pays tribute to:
Dabney Coleman
(January 3, 1932- )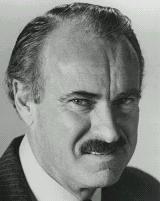 Dabney Coleman is most popularly known for playing shifty villians in various comedies. His first movie was The Slender Thread (1965), and later he had a recurring role in the television series "That Girl" and in the 70's he starred in the comedy television series "Mary Hartman, Mary Hartman." Ever since he played the sexist boss in the popular comedy 9 to 5 (1980), Coleman's movie career really shot off. Promptly after, Coleman tried his hand at directing with How to Beat the High Co$t of Living (1980), he played Jane Fonda's soft-spoken husband in On Golden Pond (1981), and then became Chevy Chase's nemesis in Modern Problems (1981). Probably what's Coleman's most significant roles is when he played the questionable soap opera director in Tootsie (1982). Thereafter, Coleman's most major roles were in WarGames (1983), Cloak and Dagger (1984), The Man With One Red Shoe (1985) , Where the Heart Is (1990), Short Time (1990), Amos and Andrew (1993), and The Beverly Hillbillies (1993). Even though Dabney Coleman is strictly a supporting actor, the comedic villians that he brought forth into cinema will remain legendary.
Films Starring Dabney Coleman on Don Ignacio's Movie Reviews:
The Muppets Take Manhattan (1984)
A Man With One Red Shoe (1985)
The Beverly Hillbillies (1993)
___________________________________________________
Biography by Michael Lawrence
All reviews on this site are Copyright (C) 2000 - 2001 by Michael C. Lawrence. All Rights Reserved.