Don Ignacio pays tribute to:
Dana Carvey
(April 2, 1955- )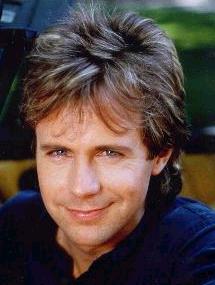 Dana Carvey is best known for his work on Saturday Night Live where his most popular movie, Wayne's World (1992), had spun off from. Carvey started his career as a stand up comic until 1981 when he appeared with Mickey Rooney in the short-lived sitcom "One of the Boys." Dana Carvey's first appearance in film came in 1981 when he played a minor role in Halloween 2 (1981). In 1984, Carvey had a memorable cameo in the famous mockumentary This Is Spinal Tap (1984). Carvey's first major film appearance came in 1986 with Tough Guys starring along side Burt Lancaster and Kirk Douglas. Some other more significant Carvey films were Moving (1988), Opportunity Knocks (1990), Wayne's World 2 (1993), Clean Slate (1994), Trapped in Paradise (1994), and The Road to Wellville (1994). However, after 1994, Carvey's appearance in film, unfortunately, became rather limited.
Films starring Carvey on Don Ignacio's Movie Reviews:
___________________________________________________
Biography by Michael Lawrence
All reviews on this site are Copyright (C) 2000 - 2001 by Michael C. Lawrence. All Rights Reserved.